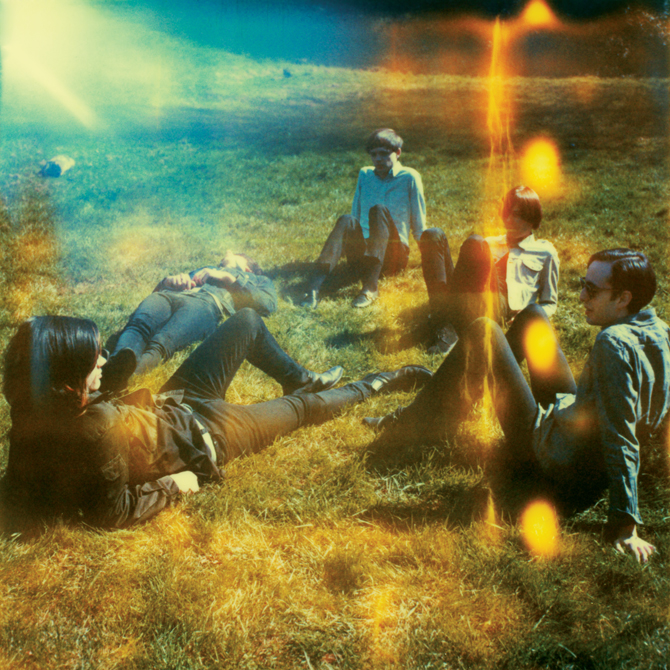 The Horrors – I Can See Through You
This little boy, he crept his head inside the already shyly opened door. There was no need, for the walls were glass, but he crept through anyway. He was just making sure. In the first corner to his left was a bin of used fabric softeners, empty water bottles, detergent canisters, but mostly cans and gum wrappers. He dipped his hand into this bin, this boy's lucky-dip, scattered what was there – just enough to catch sight of items underneath – and unearthed a plastic bottle or possibly two. Into his bag they went and off he skipped to the other end of the Laundromat. For a boy searching bins, he looked happier than the rest of them.
He couldn't have seen above the washing machines for his height, and it was a long room, yet he knew exactly where to go. He might have done this before, maybe yesterday. No winning ticket in that final dustbin either and so out the door he went and onto the sidewalk, clasping the loose jeans covering his father's thick legs as he sold copied DVDs to no one. A girl, much older than the boy and much younger than the father, watched every step the boy had made. His smile was as infectious as the empathy for his situation, she thought to herself while passing through radio channels of bad music.
Knowing, she moved from her seat to the boot of her battered car – she was asked twice already that week did she need a repaint and someone else had offered $1,000 to take it away. The boy and the father had gathered their belongings into their red truck, their newer belongings, too, and were on their way. Like the boy opening the door, she waved them down. "Do you want more bottles?" Nothing. "Bottles," and she pointed at the bag in the back of truck. "More?" "Sí!" And smiles.
The boy opened the truck door, jumped the height to the floor with a kind of excited plod and followed her to the car, his father chasing them through the truck mirrors. She opened the boot, the trunk, and pulled from it, with some effort, a garbage bag of empty water bottles she'd been keeping to avail of a chunky coupon at the local grocery store. Searching in bins … they might need it more, she figured. With it came some shoes and a bag of old clothes. The boy grabbed everything but the bottles before they hit the floor and tucked them back in, coyly taking the bag of plastic away as she smiled again and saluted towards the father. He didn't see her; instead paralyzed by his son's smile and the way he sat up beside him with a glance suggesting a sense of pride in their successful evening. [Skying.]